Have you visited our Facebook page? Stop by and say hello! We have news about TELUS phones and services, Internet, technology and more. Visit today!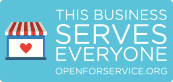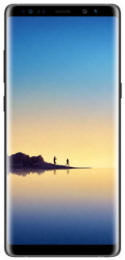 Experience the new Note8
The new Galaxy Note8 has a stunning 6.3" Quad HD+ AMOLED screen with 2960x1440 resolution, dual 12MP rear cameras, 64GB of onboard storage and expandable storage up to 256GB (microSD).
The Infinity Display wraps to the edge of the Note8 and you can use two apps, side by side. The intelligent S Pen makes allows you to draw and take notes instantly without unlocking your phone. There's never been a Galaxy Note like it!
All this on Ontario's largest LTE network.

The Canadian Centre for Child Protection is dedicated to the safety of all children. Their goal is to reduce child victimization by providing programs and services to Canadians. They do this through public awareness activities, personal safety education programs and the national tip line to report online sexual abuse of children (Cybertip.ca).
---

Protecting our children
Cybertip.ca is Canada's national tip line for reporting the online sexual exploitation of children. If you have information regarding incidents of child pornography, luring, child sex-tourism or child prostitution you can report it anonymously at cybertip.ca.
---

Parents Needed
The Internet is a great place for children to learn about the world around them but there are risks. The involvement of parents in making it a safe environment is essential. webAWARE provides the tools you need to help keep your kids safe online.
---

Media and youth
MediaSmarts is a Canadian not-for-profit charitable organization for digital and media literacy. Their vision is that children and youth have the critical thinking skills to engage with media as active and informed digital citizens.
---
You can help stop spam
Canada's anti-spam legislation is coming into effect. You can find out more about protecting yourself. If you are a business, there is also information to help you with your email marketing campaigns. Details
---