2015 Sweet Water Country Music Series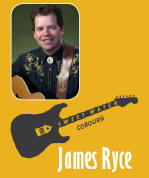 eagle.ca is proud to once again present the Sweet Water Country Music Series. The folks at the Concert Hall at Victoria Hall have another great lineup for 2015.
The series kicked off on March 29 with Dallas Daisy and Cheryl Casselman.
Other concerts include:
May 24 - James Ryce
September 13 - The Sweet Water Band
October 18 - Johnny Burke & Harold MacIntyre
Talk & Save from just $25/month
Ontario-wide local calling
It has been more than 40 years since Northumberland County residents have been able to purchase their local telephone service from a locally owned and operated company*.
The area once again has a local telephone service provider... eagle.ca! Our new digital Talk & Save service provides local phone numbers and you can bring your existing number to eagle.ca too.
Our local calling area is all of Ontario (that's right... the whole province is just a local call away) and we give you more than a dozen calling features in our basic service. Details
* Since 1899, more than 28 locally owned and operated companies have delivered telephone service in Northumberland. The last of these, Alnwick Rural and Fenella Rural were sold to Bell Canada in 1970.
Community Events
Do you have a community event planned? Let us know about it by emailing and we'll post it on our Community Events Calendar!
Cell phones and tablets aren't toys
Just like your MP3 player or notebook computer, your wireless phone or tablet is a complicated electronic device. Moisture, excessive vibration and impact from even short drops can permanently damage your phone and void the warranty.
DO NOT operate your phone in the rain, fog or other damp environment.
DO NOT leave your phone outside overnight.
DO NOT uuse your phone near the pool, hot tub or lake.
DO NOT use or place your phone anywhere that moisture of any kind (fog, rain, steam) may come in contact with it.
DO NOT place your phone where any weight will be placed on top of it.
Buy a PROTECTIVE COVER to help protect your new phone.
Damages from moisture and impact are not covered by the manufacturer's warranty and many water damaged phones or those with damaged screens cannot be repaired economically. Replacement costs can be many hundreds of dollars.
You can protect your phone and your investment with TELUS Device Care. For as little as $6/month you can extend the manufacturer's warranty and include physical or liquid damage replacement for only a $49 service charge.
SPAM and virus filtering for eMail
All eagleMembers receive free junk mail filtering. With spam now over 96% of all email traffic, this free service saves you time and money.
Our Barracuda Spam Firewall also filters your email for viruses. Many new virus attacks are transmitted using email. This is a great way to enhance the virus protection you already have on your computer.
Canada's Anti Spam Legislation comes into effect on July 1st, 2014. Learn more about CASL and how it impacts your business email marketing.